When a bride is planning her big day, one thing on the forefront of her mind will be the wedding attire. Every bride wants to shine and wear dazzling bridal gowns or bride dresses. Most ladies dream of wearing something that will be remembered for years to come. One option is a Rembo Bridal Gown.
An International Labor Of Love

These gowns are designed with vision in Belgium and made with care in Portugal.
These gowns and dresses are made with a Bohemian-inspired flair. The materials used are top of the line. Some fabric options include: chiffon, tulle, and crepe. They also include pops of color with golden buttons and zippers. Sheer, modern style lace will complete the look. These gowns and dresses are elegant, yet understated. They are chic, classy, and there is surely an option for any bride.
Next Level Customer Service
Another great reason to choose a wedding ensemble from Rembo is their commitment to the bride's happiness. They utilize high-tech, ground-breaking, and innovative software that lets the bride have a perfectly tailored-to-her dress made. This is something that sets this company apart in the bridal industry.
Saving time,money, alterations, and hassles will do a lot of good when a bride is in the midst of planning one of the most important days of her life with her soon-to-be-spouse. The company wants to make high-quality, tailor-made, and unforgettable ceremony attire affordable and accessible.
Fashion For Your Big (or not-so-big) Day
No matter the venue,theme, or style the couple chooses, this company has you covered. If you are planning a civil ceremony, they have a capsule collection specifically suited to the occasion. This collection is called Civil and in style typical for the company, these gowns and dresses are boho-chic inspired and elegant. They will set a great tone for any civil ceremony.
If the ceremony is going to be larger,grander, or more formal, the company still has you covered. They have gowns and dresses with drama, flair, and movement. If the bride wants an ensemble that's somewhere in-between, there are stylish, minimalist, and whimsical options galore as well. There are plunging necklines and modest ones, straight skirts and ones with flow and movement. Some dresses have shawls or jackets, some are sleeveless. Some are embellished top-to-bottom, and others are a little plainer.
This company's dedicated, passionate, and talented Belgian designers do a great job of putting forward options that will make the bride the belle of her ball. The Portuguese team of dressmakers make sure the gowns and dresses they put out are high quality enough to be enjoyed for years to come.
A Clear Choice
It's a point of pride to be ahead of the industry for this company. They excel in every area that matters. They provide a plethora of designs in high quality fabrics that will suit any bride. They truly care about their clients and want to deliver their dream gown or dress. Their technological innovations will ensure a perfect fit for each bride they serve.
While there is a lot of pressure that comes with choosing exactly the right look for your big day, partnering with a company like them will ensure that your dress or gown meets or exceeds your expectations. You will be involved in the process, listened to, and cared about. That itself is priceless.
Cande Bridal Boutique is a great option for brides local to Kelowna BC who are searching for a Rembo gown or dress to wear on their big day.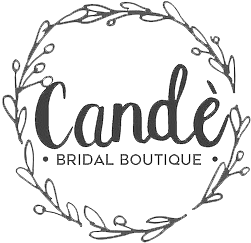 Cande Bridal Boutique
1350 St Paul St #202
Kelowna, BC V1Y 2E1
For more information https://www.candebridalboutique.com/  or find Cande Bridal Boutique