So it happened! After ten years of incredible growth, love, and highs and lows we are finally engaged. I am truly overwhelmed with happiness! I am so excited to share the story with you all. The story is fun and also sentimental for me.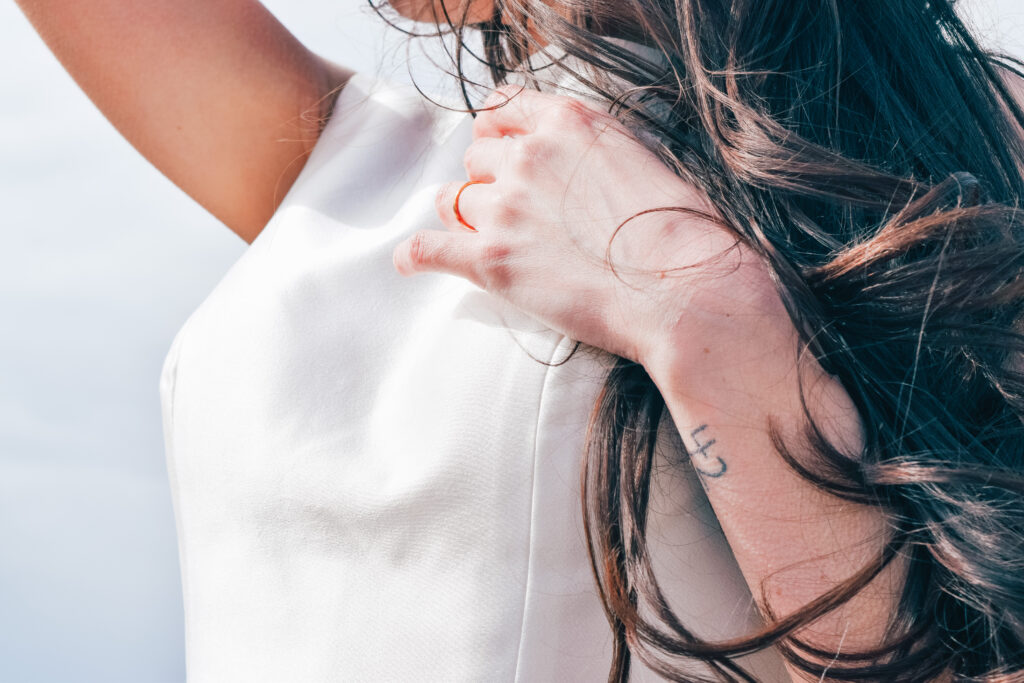 We decided at the last minute to visit my future fiancé's mom over the weekend in Penticton. Since I create content for Candè's social media I am always thinking of fun ways to incorporate Candè into every opportunity! I looked at the weather forecast and it was calling for a beautiful weekend! So, I contacted Adriana and asked if I could borrow a dress for the day to make a video. I decided on a silver, gray and gold Chantel Lauren customized by Candè skirt and an ivory Lis Simon high neck top separate.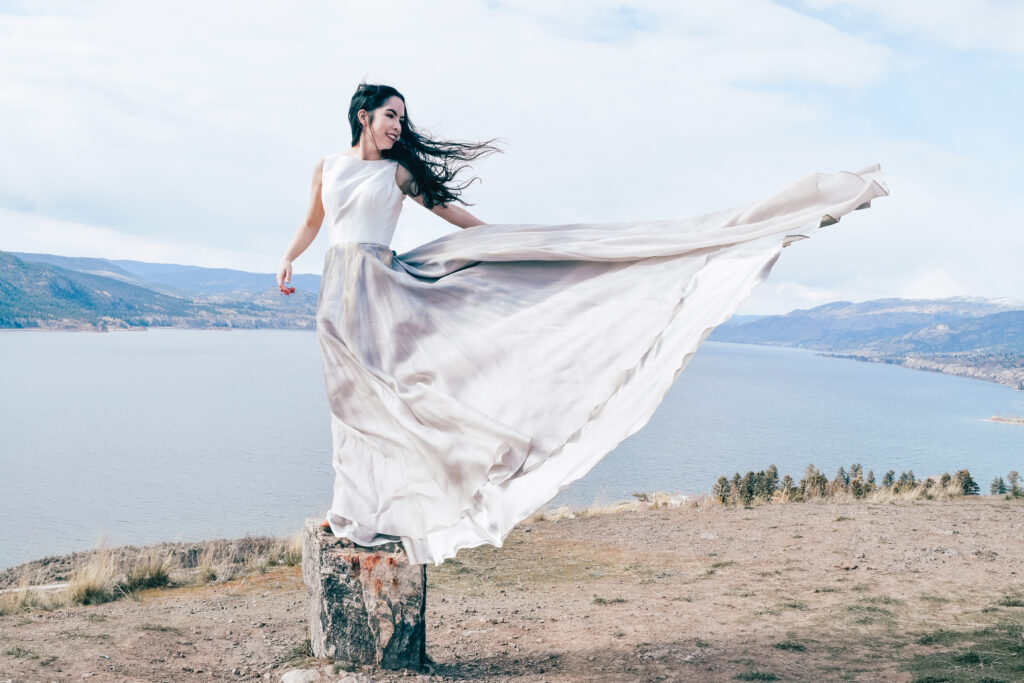 We initially decided to go out to the Skaha Bluffs for the shoot, but while driving out we decided on Munson Mountain because it was a little easier to get to. I am so glad we decided to do Munson because it was perfect! I am barely 5'2 and the Chantel Lauren skirt is very long on me. Muson mountain has this perfect rock to stand on so that the skirt can have it's own moment. It was very windy atop the mountain but it was just beautiful for getting these incredible shots with the dress. I really felt like a Greek goddess! 
My future fiancé was my photographer and he did a great job of capturing the moments. For the most part we were up there alone enjoying the amazing, although cold experience! We were experimenting with different ways to throw the dress and get a few shots with the sun out. Afterwards, we decided to do some close ups with the skirt in the foreground. Since my boyfriend was the photographer grabbing these shots, he was already on one knee when he popped the question. Of course I said yes! 
Truly, in my heart, I knew it was coming at the time. But, I was still so overwhelmed with excitement. It was really beautiful to be asked while feeling so lovely on such an amazing day. We don't have the engagement ring right now so he proposed with the wedding band which is what you can see in the photos. Rest assured that there are more wedding related blog posts coming!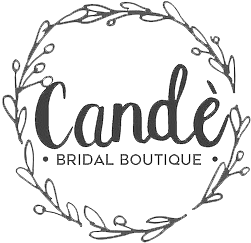 Victoria Ansell (@vicansell) Social Media Specialist for Cande Bridal Boutique
1350 St Paul St
#202
Kelowna, BC V1Y 2E1
For more information https://www.candebridalboutique.com/  or find Cande Bridal Boutique