It is just like Christmas. Before Markets, we start gathering information to be ready to pick the special pieces that will be part of our new Bridal Collection; and as much as it is my favourite thing in the world, it is not an easy task to spend 3 days picking out the gowns that will ultimately be the most special garments our Brides will one day say I do in. I can't help but remember my very first Bridal Market in New York 10 years ago, it definitely seems like a lifetime ago; things have definitely changed since, but the feeling I get when I walk into a Bridal Market and get to discover the new collections from my favourite designers is always the same. I find myself saying it every time, wow, they did it again, I didn't think I could be wowed again, but here I am saying yes to so many dresses, imagining what our Brides will want, need and hope for…
Milan Market
There is something magical about Bridal Markets, my favourite one to date was Milan, it kind of was like a movie, I still remember moving in circles and not having an idea where to start because every direction I looked at was filled with so much beauty and such exquisite bridal decor I was in Bridal heaven. It took me 4 days to finish visiting all the designers I loved and hoped to meet, but just as real love happens, there was a very special designer I fell in love with and man was it ever magic. I liked everything about this booth, it was so beautiful, I walked in, and remember telling someone I now know was not part of their team that I wanted to buy the entire collection. No wonder she didn't seem that excited about my revelation!
Award for Best International Up and Coming Bridal Designer
If you can imagine a kid at a candy store, that was me, I didn't leave their booth for 3.5 hours and watched 4 back to back fashion shows, met the owner of the company, his two kids and got to learn about their beautiful business and a little about the 3 generations that have worked the business since $$$$ and are passionate about making their dream of a 100% sustainable bridal line a reality by 2021. Today, after 6 months of saying YES to many, many of their dresses, I got to meet again the wonderful Rembo Styling and Marylise Bridal team at the Bridal Show in New York. It was super exciting to witness them receiving an award for the best international up-and-coming bridal designer in USA.
Excited To Share Our New Collection
As I wait to arrive and hopefully make my connection, I can't help but think that is going to be very hard to sleep for the next few nights because of the excitement; I was once again blown away by the talent, creativity and innovation this Bridal Market showcased, it makes me so proud to be part of this industry and already feel so happy for the Brides that will get to one day, stand in front of the love of her life in that one Gown that was carefully designed for her.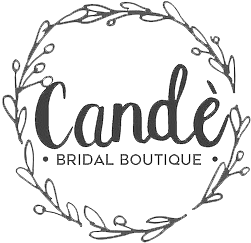 Cande Bridal Boutique
1350 St Paul St #202
Kelowna, BC V1Y 2E1
For more information https://www.candebridalboutique.com/  or find Cande Bridal Boutique