Over the last 6 weeks, we asked our Brides to answer a series of questions on our Instagram. All chosen answers won a complimentary two hour appointment here at Candè with custom cookies from The Cake Mama. They were also automatically entered in the big giveaway to win a $2000 gift certificate towards a bridal gown here in the boutique. These are all of the winning answers!
1. What does a Dream Wedding look like for you in 2021?
We originally planned a destination wedding for January 2021 which ended up getting cancelled. As much as I thought it was what I wanted – it wasn't. My dream wedding is one where I can be surrounded by my closet friends and family while we all celebrate love. It doesn't matter where we are! Just as long as we're together. That's why we're planning a small, intimate ceremony for 2021 with our closet family (with a party after when we're allowed to have large gatherings again!) – @lianejklingbeil
2. What is the most important detail for you and your fiancé to make your wedding day unforgettable?
The most important detail for me and my fiancé to make the day truly special is to really be able to spend quality time with our close family and friends. We will be having a micro wedding of less than 50 people, so being able to have meaningful conversations with everybody and share moments with our closest friends and family on our big day is so important to us! – @seekerofplaces
3. What is the best advice you can give to a newly engaged couple?
Cherish every moment! Time goes by so quickly. Have fun! Laugh through the crazy and overwhelming moments because one day they will make great stories. And remember, even when things don't go as planned, you get to celebrate starting the rest of your lives together surrounded by people that you love and that love you! – @rachelenns 
4. What is the hardest part of being engaged During a Pandemic?
Not being able to do all the traditional things you would normally do with those that you love due to covid restrictions. Like not being able to tell engagement news in person, wedding planning and dress shopping with larger groups of friends/family members, bridal shower, bachelorette party as well as the overall uncertainty of what to plan for the big day! – @rosesarentred33 
5. Are you planning a honeymoon?
[We are planning to] explore BC: wineries, waterfalls & nature! Silver lining to closed boarders is you can create honeymoon memories locally which makes it easier to revisit annually or on milestone anniversary's. – @courtneylynnfraser 
6. What was your original wedding date? Have you had to postpone? If so, how many times? 
My fiancé and I got engaged on July 1, 2020. With all of the uncertainty of COVID 19 and most brides moving their weddings from 2020 to 2021, we chose to get married the following year. As we began looking for wedding venues almost two years in advance, we found most wedding venues were already booking or almost full for summer of 2022. We were lucky to secure a spot for July 16, 2022 at Gallagher's Canyon Golf Course. We are very hopeful that things will be back to normal and that we will be able to have our dream wedding without any hiccups! – @jadeemonz
7. How did your fiancé pop the question? 
The day before Valentine's Day, we took a drive out to our favorite walking place (only to find out it was closed off). So with a change of plans and a quick detour, we found a new place to walk we had been to before and as we looked out over the city, I turned around to find him down on his knee and he popped the question! We went back to celebrate with family and he had set up the table with roses, balloons, candles, and wine. We spent Valentine's Day together as a newly engaged couple! – @kennyneufie 
8. Let's talk about the Engagement Ring! Did you have any say on the design, or were you totally surprised by your fiancé?
[It was a] surprise for me. Even the proposal was a total surprise which made it that much more special! I never showed my fiancé any rings. He got one custom-designed for me; it is perfect and better than anything I would have chosen. It makes it even more remarkable that he took the time and energy to pick and design my perfect ring! – @its.me.mega 
9. What is one thing about your wedding you refused to change in any way?
Loved ones are essential and next is the beautiful British Columbia landscape to celebrate in. -@ameliaschuld 
10. What special traditions do you want to honor at your wedding?
Bit of a weird one but our family tradition is for the groom to be thrown into a body of water by all the married men in the family. Sometimes this is the ocean, sometimes snow, sometimes a near by pond or lake. [It] depends on the location of the wedding (we always wait for after the photos). One of my cousins picked a spot with no body of water around for over an hour. So we bought a kid pool from Canadian tire and filled it up with the garden hose so the tradition could continue! It's been 5 generations and not a single groom has not been dunked! My groom to be has already picked out his swimming trunks for the day to wear under his suit. It actually tends to make for really cute photos! [Also] after my guy gets dunked he gets to help dunk all the future grooms in the family! -@mandi_jacq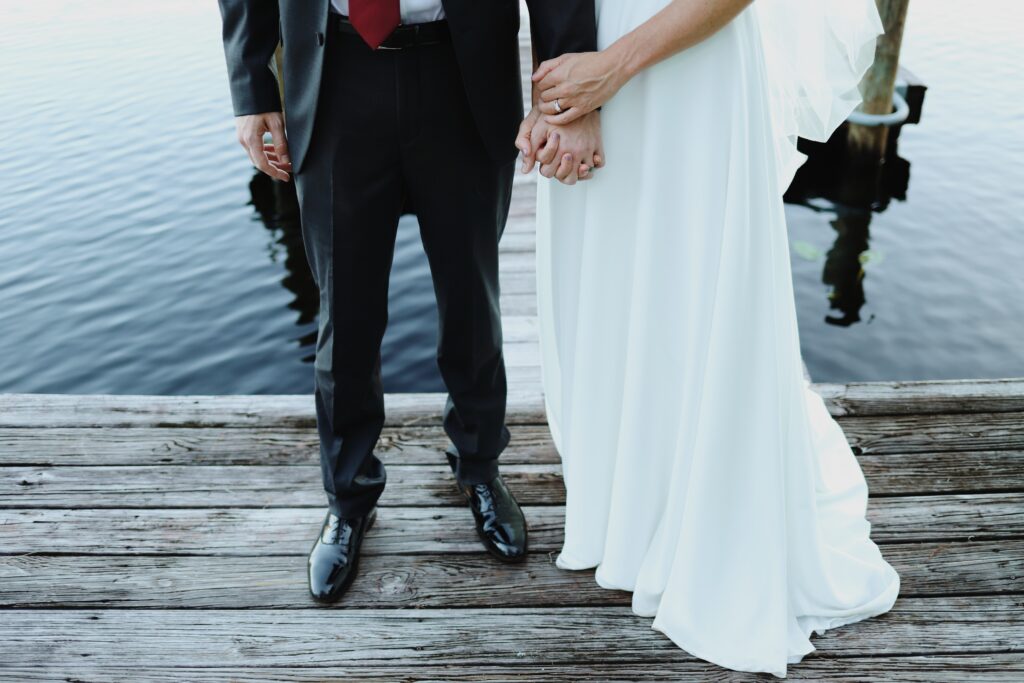 11. What trends do you think you will infiltrate the 2022 wedding season? 
Long family-style table orientations are becoming more popular so I think those will be a big trend. Also alternatives for flowers, more greenery instead or other décor pieces. Wedding cakes are becoming a thing of the past! Tiered cupcake towers. donuts or bars! No more spending 800$ on a cake please. – @sadetron 
12. What do you think is the secret ingredient is when planning a wedding during covid? 
Patience in researching for good contracts and reliable vendors. – @jasminejohaneson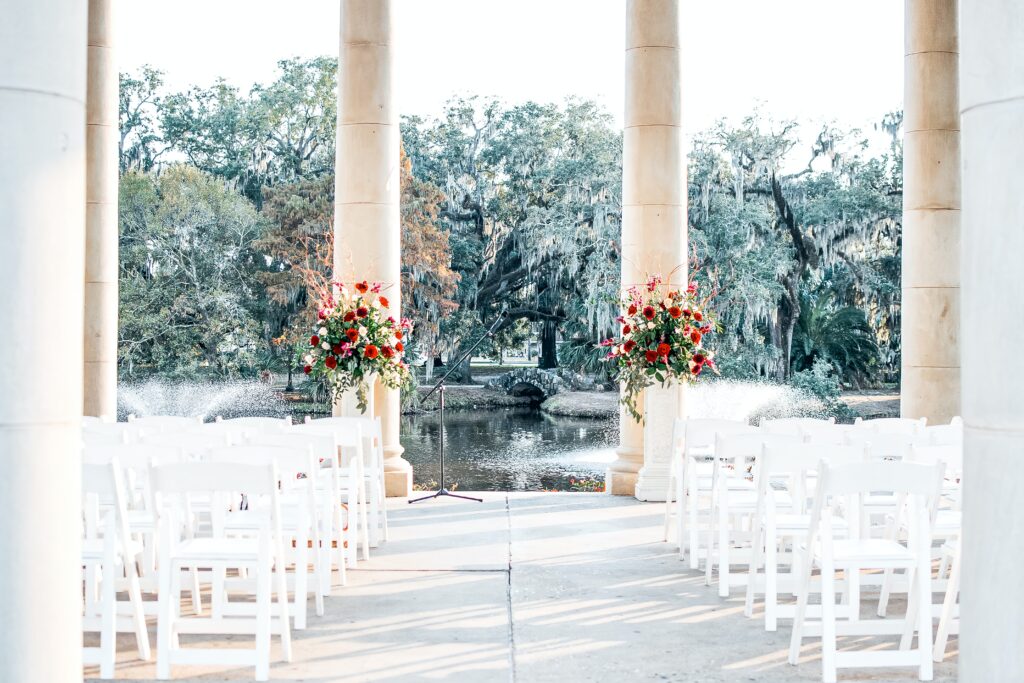 We had so much fun learning about all of our brides throughout this series. Thank you to all of the brides who participated in the event! An extra special congratulations to @jasminejohaneson for winning the mega giveaway of a $2000 gift certificate to Candè. Be sure to follow us on Instagram so you get updates for our next giveaway contest!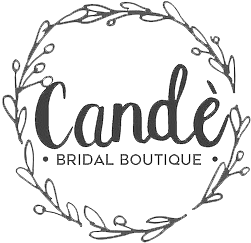 Cande Bridal Boutique
1350 St Paul St #202
Kelowna, BC V1Y 2E1
For more information https://www.candebridalboutique.com/  or find Cande Bridal Boutique